The playground at Washington Park is Albany is very spread out and there is no fence around the playground.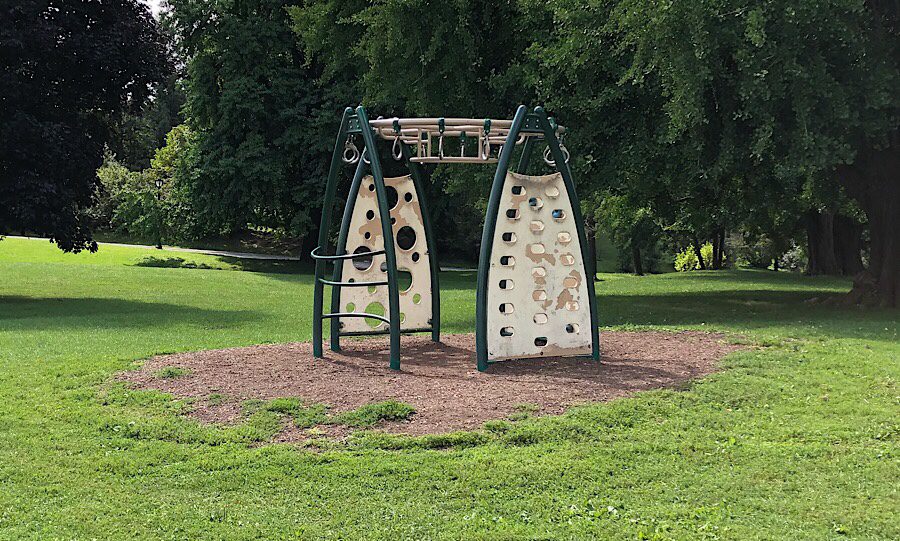 There is no parking lot near the playground.  However, there is a street that runs through Washington Park that is close to the playground that you could park on. There is a bathroom in Washington Park in the Lake House; however, it is a little bit of walk from the playground.
There is wood chips below the playground and tons of grass around the playground. However, the grassy area is a little bit hilly.