Click Here to learn more about Schodack Island State Park. 
Please be advised that there may be a fee to get into the park.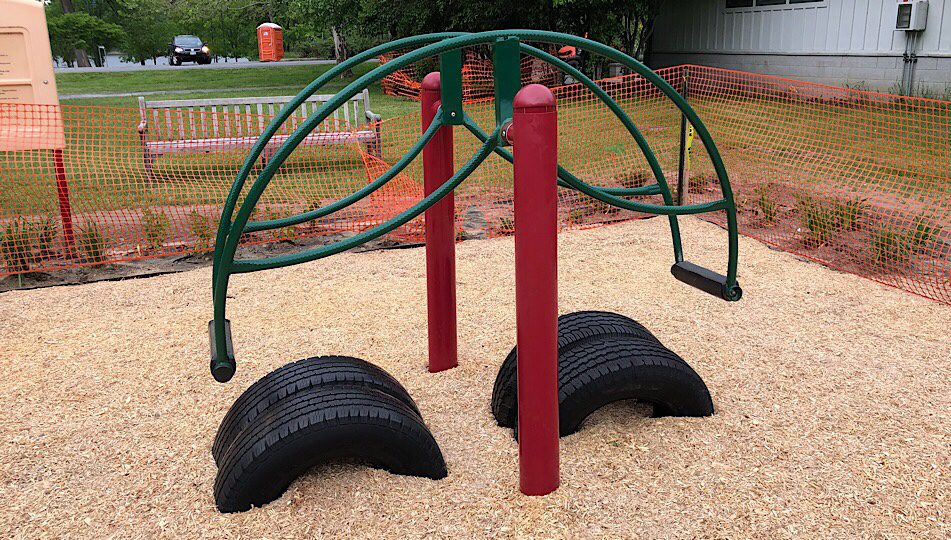 There is wood chips below the playground and plenty of grass around the playground.
The bathrooms are located right next the playground.
The parking lot isn't far from the playground.
It is a short walk across the parking lot to the shores of the Hudson River.
The above pictures were taken in May 2019.