I went strawberry picking in Kinderhook and wanted my son to burn some energy before we made the drive home. This was the perfect little playground for that! The playground equipment is older, but my son still had fun on the swing and running around!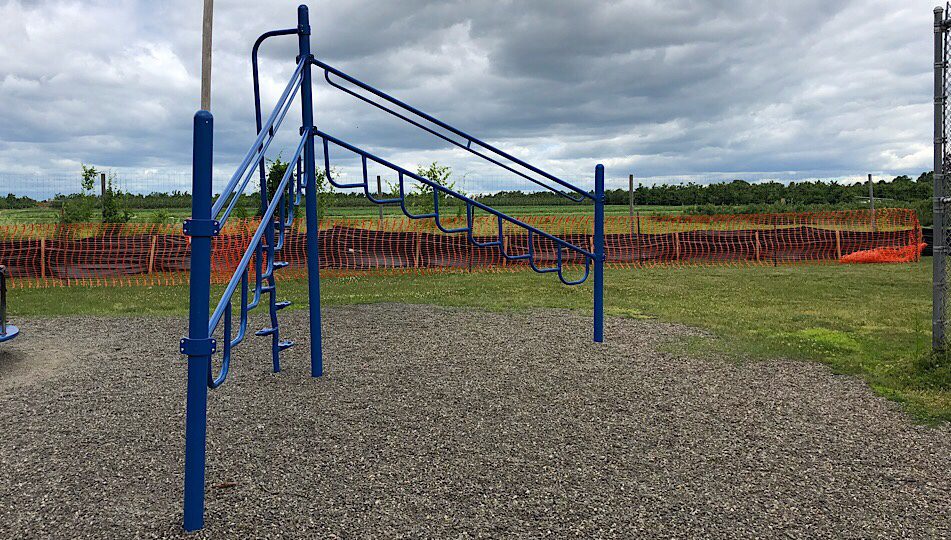 Swings (not all are pictured – there were four baby swings in a row)
There is stones below the playground and grass beside part of the playground.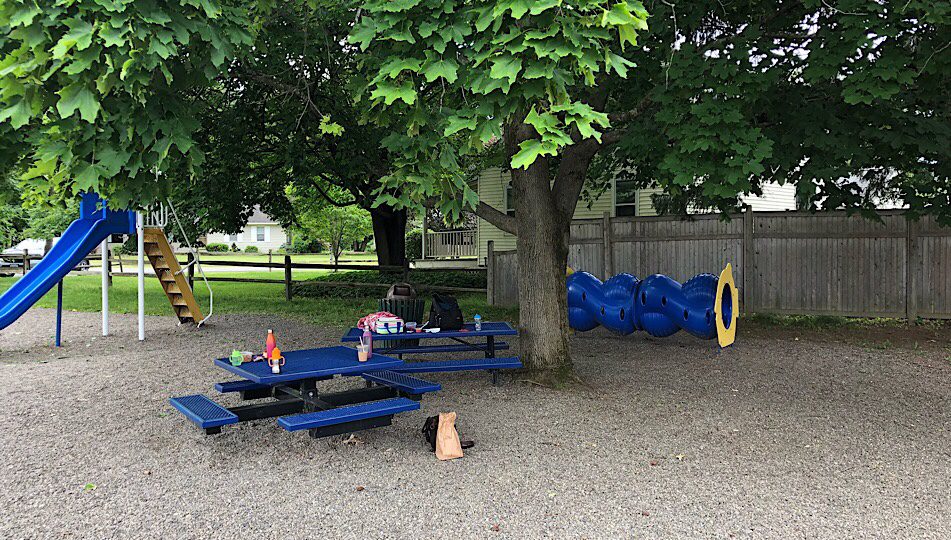 Bathrooms were a short walk away.