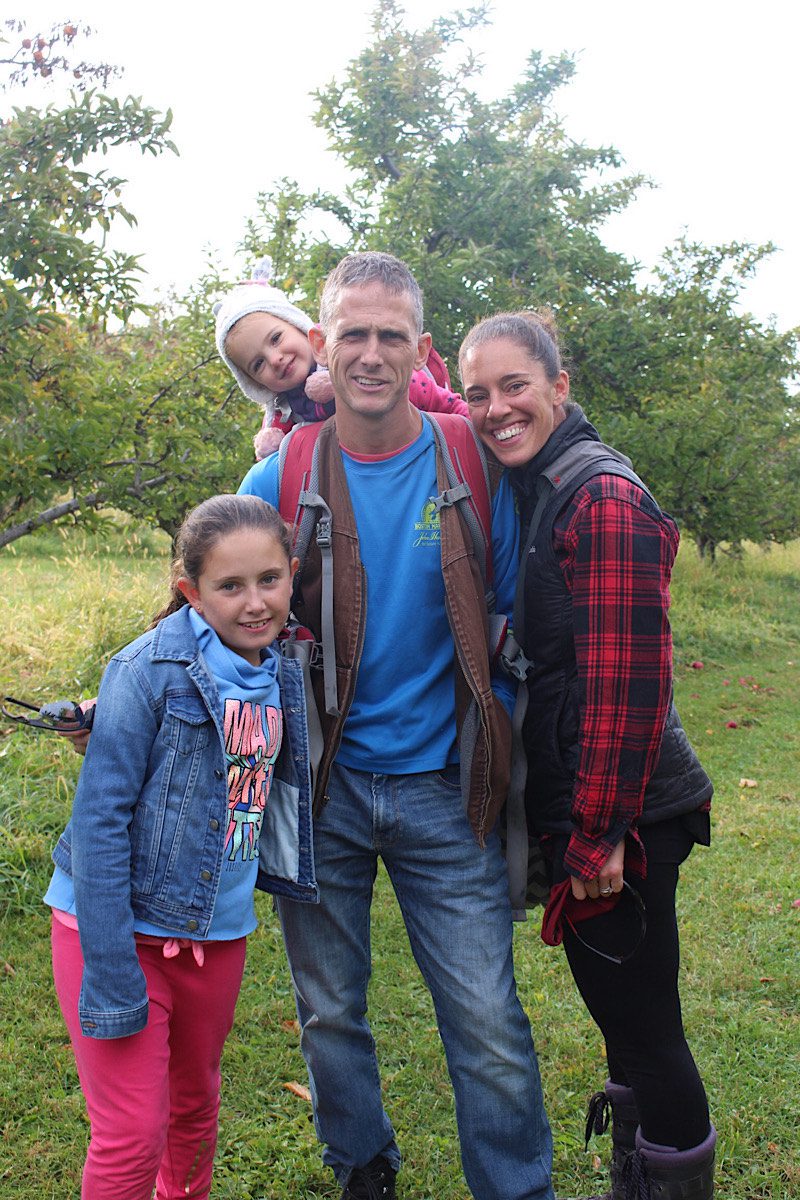 Meet Cara Banks (Leader, La Leche League International, La Leche League USA, La Leche League Alliance for Breastfeeding Education, La Leche League of New York and Greenbush La Leche League). She is one of the local leaders for the Greenbush La Leche League.
Where are you originally from?
I grew up in the Catskill Mountains, and went to RPI to study Biomedical Engineering. This was my first introduction to the Capital District and is where I met my husband. Jeff and I met on the Track and Field team, we were both pole vaulters. After graduating RPI, I got my Master's in Teaching at SUNY Cortland. Then Jeff and I moved out West, to the Bay Area of California (with a short stint in Albuquerque, NM). We lived in Cali for almost 10 years, where I taught high school math and coached pole vault. This is where our first daughter, Eliana, was born. I will always feel connected to California, since this is where we started our family. I guess you could say I'm an East Coast girl with some West Coast flavoring.
How long have you lived in the Capital District? What brought you to the Capital District?
We have lived here for 6 years now. We moved back to the Capital District when Jeff took a job as a Professor of Mathematics at RPI.
Tell us a little bit about yourself.
We have two daughters, Eliana and Ada, who are 9 and 4. I love to cook, run, exercise (I'm getting a Peloton at the end of March!!), and spend time with my family. I LOVE big family gatherings and cannot wait until the pandemic is under control so we can get together again. I am especially looking forward to snuggling my new niece, who's almost 9 months old, and because of COVID, I have not met her in person.
What is one thing people would be surprised to know about you?
A lot of people are very surprised to hear that I don't wear makeup, like ever, even for fancy occasions or for photos.
What are your favorite things to do at home with your kids?
We love the outdoors and our activities vary depending on the season. When it's warm, we keep honeybees, maintain our vegetable garden, go hiking, go swimming, and make homemade pizza in our outdoor wood oven. In the winter, we tap maple trees, go sledding, and do some bird watching. In the fall we LOVE to go blueberry and apple picking at the local orchards. We like to keep moving!
What is your favorite place to take your kids in the Capital District?
I love to take the kids up to Grafton Lakes State Park. We enjoy hiking the trails, swimming in the lake and looking at the environmental science exhibits.
How did you become involved with La Leche League International?
When I was expecting our first child, I knew that I wanted to breastfeed. I read ALL THE BOOKS and took a breastfeeding class and was convinced that I was prepared. When Eliana arrived, breastfeeding was really tough and nothing like what was described in the books. We navigated many of  the newborn obstacles: engorgement, shallow latch, cluster feeding, etc. Of course, this was all while completely sleep deprived and being overwhelmed by new parenthood. It was tough, and I wished that I had someone other than my own mom (who last breastfed over 20 years ago and never had any issues) to talk to, ask questions, and commiserate with. La Leche League's book "The Womanly Art of Breastfeeding" was the first book I picked up that was reflective of the realities of breastfeeding. It offered solutions to issues while respecting the fact that each mother/baby pair is unique.  That recognition made me feel like I could redefine what being a successful parent meant and what successful breastfeeding was, and that was so empowering.  I know how invaluable that was for me, and wanted to be there for other nursing parents, to help them feel empowered, too.
What's something people would be surprised to know about La Leche League?
La Leche League Leaders are often criticized for being "crunchy" or "judgey" moms who breastfed their children until they're 20 years old and shame anyone who offers their baby formula. On the contrary, Leaders are trained in communication skills and breastfeeding support, and are there to support each nursing dyad according to their unique, individual needs. That's the beauty of LLLI: Leaders are volunteers who know the communities and families we serve and that they each need different things, just like parents know their individual babies and exactly what they need. LLLI has a wealth of resources and a support system for the Leaders.
How long have you been a leader at La League International?
I've been a Leader for just over 4 years.
Can anyone attend a meeting?
Our meetings welcome pregnant and nursing parents, as well as their support people. Whether you are exclusively breastfeeding, chestfeeding, exclusively pumping, combination feeding, re-lactating after a break from nursing, inducing lactation as a non-birth parent, co-nursing, pumping to donate your milk, etc, we welcome you! We at La Leche League have all nursed our babies. If you need support feeding your baby, whoever you are, whatever your story is, we're here to help!
When are your meetings?
In order to help slow the spread of COVID-19, all La Leche League meetings are currently online via Zoom. Our Group meets two or three times per month following this schedule:
The second Tuesday of the month from 10 – 11:30 am
The third Thursday of the month from 6:30 – 8 pm
The last Saturday of odd months from 10 – 11:30 am
Prior to covid where did you meet?
Prior to COVID, we held in-person meetings at the Albany Public Libraries, The Rensselaer Library and at HeartSpace Midwifery in Downtown Troy. Now that all of our meetings are online, we've had parents attending from all over the country and all over the world: Texas, California, Florida, France, The UK, Hong Kong and MORE!
Click here to follow the Greenbush La Leche League on Facebook
Click here to find out when the next meeting is.
Website: https://capitalregionbreastfeeding.org/
Email: [email protected]
Phone #: See website to call or text a local leader!