Location: 2228 Western Ave, Guilderland, NY 12084
Website: https://guilderlandlibrary.org/
Follow the Guilderland Library on Facebook and Instagram.
The Guilderland Library was renovated and expanded (project completed in 2021). Click here to learn more.
Below are some pictures from my visit to the library in April of 2023.
There is a large parking lot with car charging stations.
Take a selfie with Greufus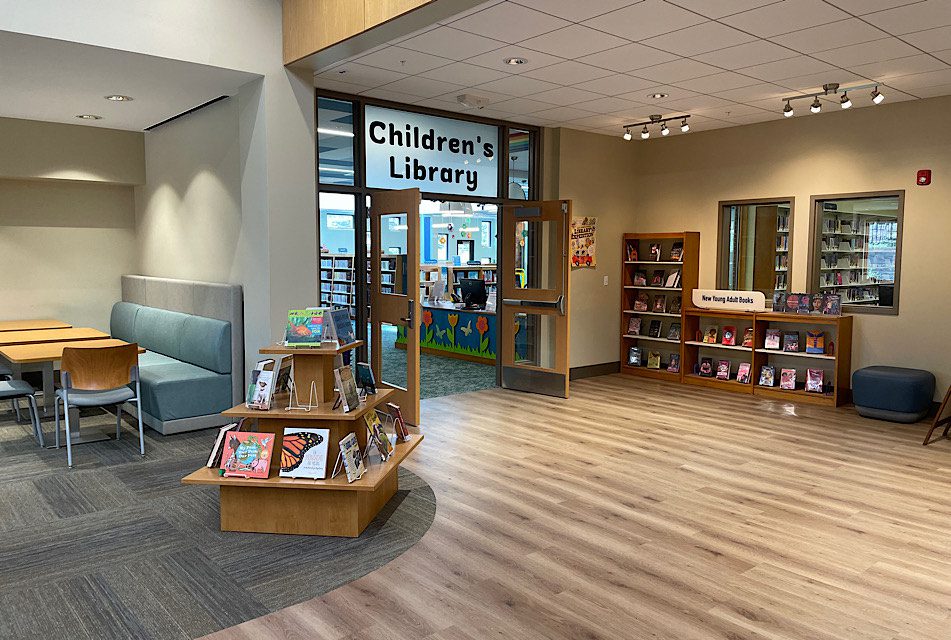 Fish Tank (One side is in the children's library)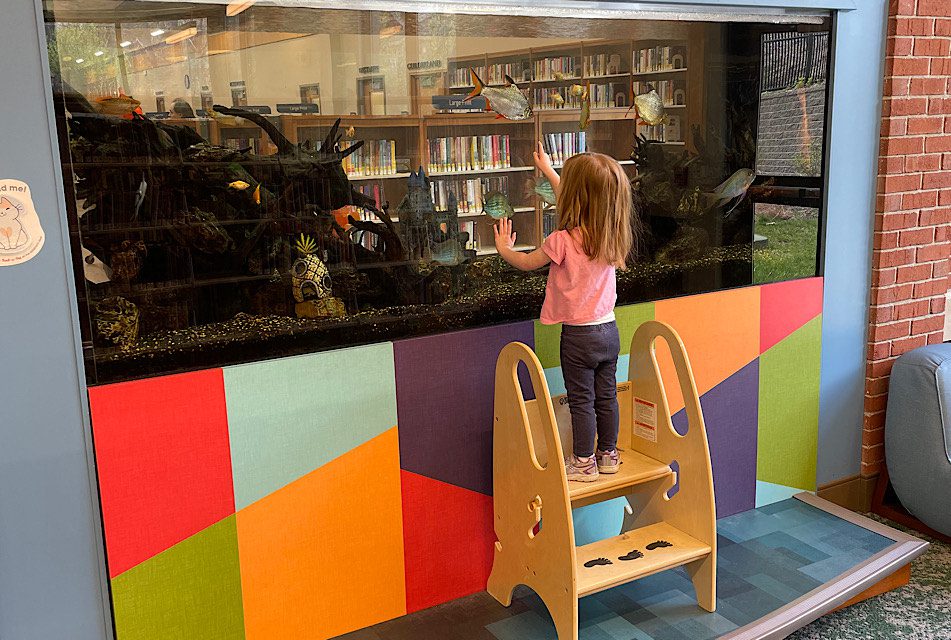 The Meadow (Play Area off the Children's Room)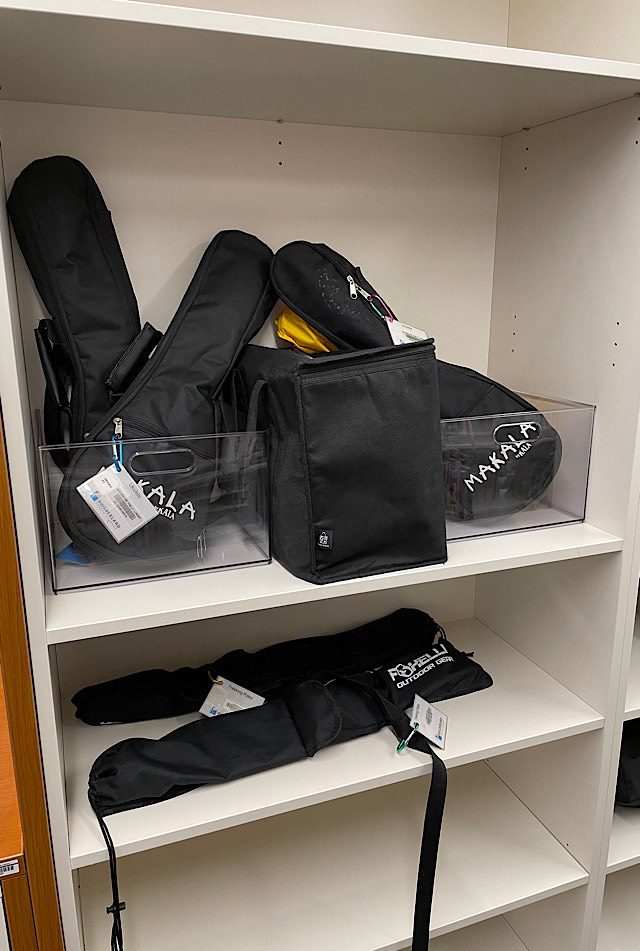 Courtesy Charging Station
The Garden (an outdoor space). The Garden was closed when I visited the library.
There are bins in the corners of the parking lot for book donations.
The above pictures were taken in April of 2023.