The FMS Butterfly Station started in 1999 as an effort to educate students about our special environment, the Pinebush. Each summer more than 60+ students volunteer their time at the Butterfly Station located at Farnsworth Middle School in Guilderland, NY. The Butterfly Station is FREE to visit and open to the public. However, donations are greatly appreciated to keep this wonderful program running. There is a donation jar at the check out table.
Click here to follow the FMS Butterfly Station on Facebook for more information including the dates/times they are open and information about the butterfly release ceremony. Opening day is July 13, 2023!
Location: Farnsworth Middle School, 6072 State Farm Road, Guilderland, NY 12084
Website: https://sites.google.com/guilderlandschools.net/fmsbutterflystation/home
Facebook: https://www.facebook.com/fmsbutterflystation/
Instagram: https://www.instagram.com/fmsbutterflystation/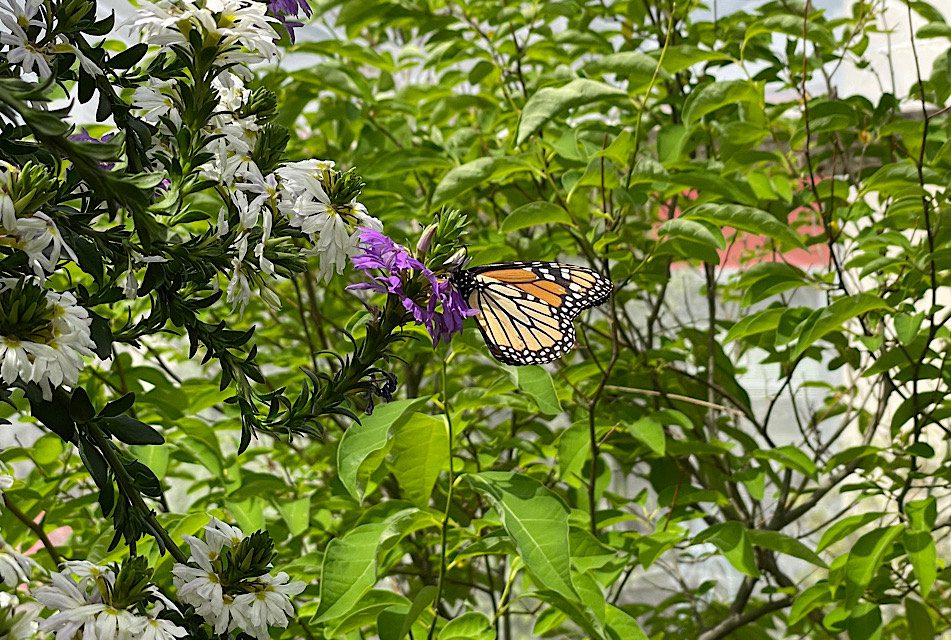 The above pictures were taken in July of 2022.