I drove through the 23rd Annual Price Chopper/Market 32 Capital Holiday Lights in the Park on a Tuesday night. According to their website there is more than 125 displays and scenes.  It took approximately 15 minutes to drive through the lights and then we went into the Washington Park Lake House where there were various vendors.
Click here to learn more about Capital Holiday Lights in the Park.
Click here to learn how to get discount tickets at Price Chopper/Market 32 that are valid on Mondays, Tuesdays and Wednesdays ONLY.
Fun outside the Lake House
There are multiple activities inside the lake house that you pay for individually including getting your picture taken with Santa, balloon characters, face painting and a photo booth.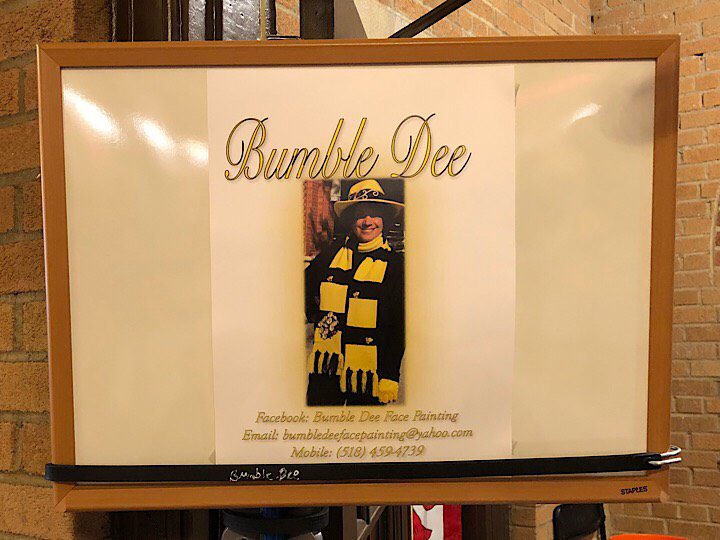 There are vendors selling items (not all vendors are pictured).
You can purchase some snacks and drinks inside the lake house.
This sign was outside the lake house.