The Albany Skyway in open! The Albany Skyway is part of a downtown revitalization initiative. The project re-purposed an interstate off-ramp from I-787 into a a pedestrian and bicycle pathway that connects Broadway with the Hudson Riverfront. The Albany Skyway is also the perfect place to watch trains from. If you are walking from Broadway to the Hudson Riverfront on the Albany Skyway, the train will go by on your left hand side.
The entrance to the Albany Skyway is next to The Olde English Pub located at 683 Broadway, Albany, NY 12207.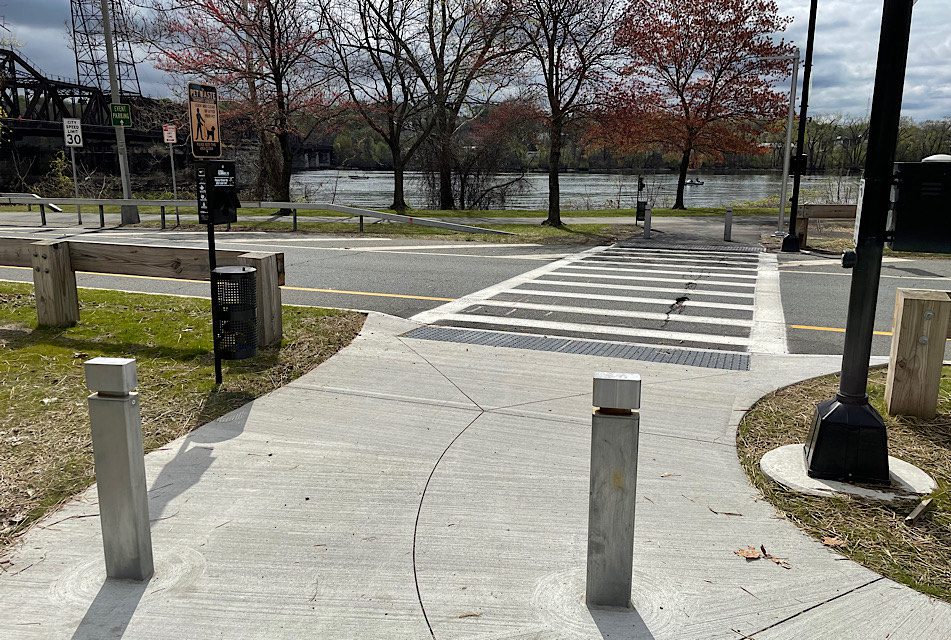 The Corning Riverfront is at the east end of the Albany Skyway. There is a very small playground, picnic tables and a bathroom.
The above pictures were taken in May of 2022.