I had a chance to check out StoryWalk at Buckingham Pond in Albany (Ruby's Birds by Mya Thompson). The walk starts next to the playground and there are 18 different pages to look at. The pages aren't that far apart so you only have to walk on the side of the pond near Berkshire Blvd to see all 18 pages.
There are page numbers (yellow dots) in the lower right hand corner of each page.
The Albany Public Library did a great job making the book fun for kids by also including a white card next to each page with fun questions or activities to help parents engage their child with the book (above are two examples).
There are seven StoryWalk locations throughout Albany right now.  You can learn more by following the Albany Public Library on Facebook (Click here) or Instagram (Click here).
7 Locations:
Buckingham Pond (starts near playground)
Sage College/Opalka Gallery (starts near the Opalka Gallery on New Scotland)
Washington Park (starts near the Lake House path bridge)
Delaware Ave Neighborhood (Hoffman Park near Plumeri Sports Complex)
South End Neighborhood (Lincoln Park – Lower Bowl)
Downtown Albany (starts at Discover Albany Visitor's Center)
Lark Street (starts at Keobi – 189 Lark Street)
Pictures of the Playground at Buckingham Pond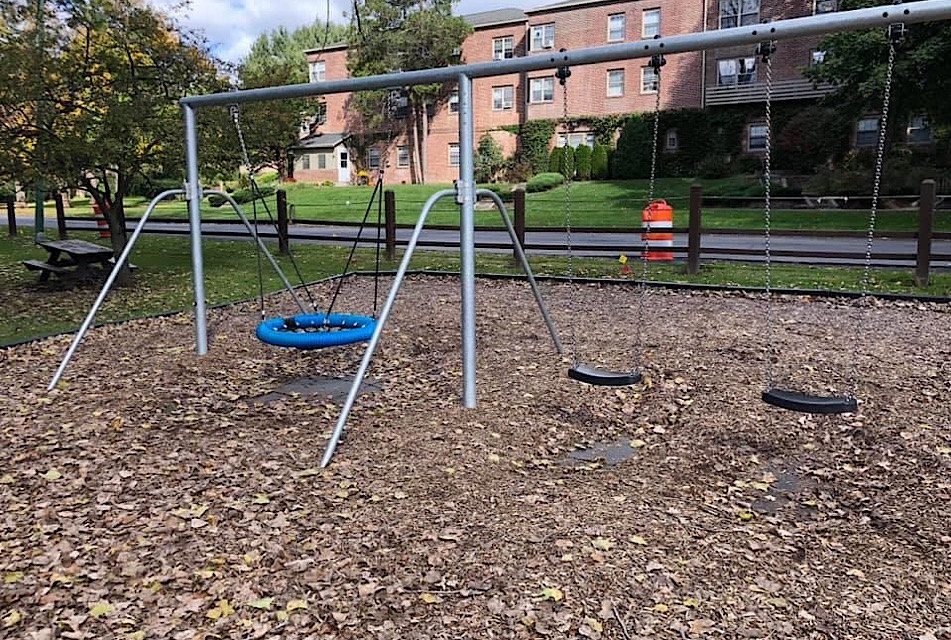 My three year old son loves walking around the pond! Click here to view pictures from our walk around Buckingham Pond in May 2020.
Make sure to take a photo and share it with the Albany Public Library @AlbanyNYLibrary or tag your photo with #AlbanyReads